Mother's day is fast approaching (11th March) so I thought I'd give you some ideas of what to get her/how to celebrate your mum on that day.
-Cards
If money is tight, sometimes just a really nice long card can be a lovely gift. As I've mentioned in previous blog posts, my mum and I sent each other postcards in my first year that I still read and have kept. We don't always tell our friends and family enough how much they mean to us, and Mother's Day is a perfect opportunity to do just that. If you don't/can't celebrate the day, you can always use it to express your love for other people in your life. Here are some of my favourite cards that shops are doing this year (both Paperchase and Ohh Deer offer 10% student discounts through Unidays).
-Flowers
Flowers are a classic present and can easily be delivered to your mum if you aren't living at home: try websites like Bloom&Wild, Interflora, Moonpig and supermarket sites.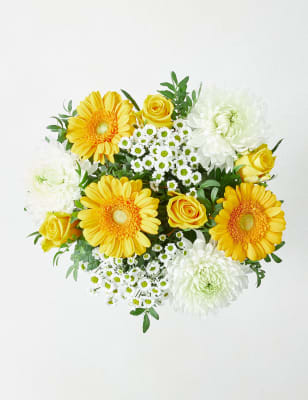 -Theatre
So many great West End productions are touring the country this year, and if it's something that your mum is interested in, but you can't normally make it to London, why not book a show near you? At the Birmingham Hippodrome shows like Wicked, Matilda, War Horse, The Play That Goes Wrong, An Officer and a Gentlemen, Stomp and more are playing in 2018. Check out their website here.
-Homemade
It's not all about presents, but if you want to keep it low cost, why not make something? You could bake her favourite cake or biscuits, sew something, make a jar of your favourite memories together or reasons why you love her. Pinterest is an excellent source of inspiration which I'd definitely recommend checking out if you're stuck.
-Surprise visit
Why not deliver your gifts/card in person? Last year I booked a train home and with the help of my dad, surprised my mum when she got back from work. I got to spend a lovely weekend at home and spend it with my mum.
If you have any more ideas, feel free to leave them in the comments below.
Until next time,
Ellie x