Hello everyone,
Yesterday was International Women's Day, but I thought I'd write about it today because it is something that is very important to me.
#PressforProgress
Every year, the day has a theme- this year it was #PressforProgress, encouraging everyone to press for progress towards eliminating the gender pay gap.
"Now, more than ever, there's a strong call-to-action to press forward and progress gender parity. A strong call to #PressforProgress. A strong call to motivate and unite friends, colleagues and whole communities to think, act and be gender inclusive."
The gender pay gap is the difference between a man and a woman's average hourly earnings. The graph below is from BBC News and demonstrates the gender pay gap in the UK over the past 20 years for both full and part time work.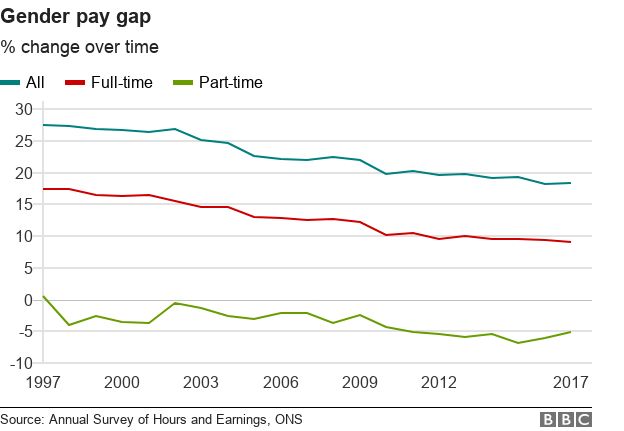 (note: this is an average, and often the gender pay gap is wider for non-white women)
Click the link here to pledge to press for progress on the issue of gender parity, and join thousands of people committing to challenge stereotypes and bias, celebrate women's achievements and maintain a gender parity mindset.
Women I admire
I also thought I'd take this opportunity to talk about two of the influential women that I look up to, as well as my mum, sister and female friends who inspire me every day.
Malala
Ever since I heard about a girl who got shot in the head fighting for her right to go to school, I was amazed. I have since read Malala's book and follow her campaigning on her Twitter profile. Her bravery and determination have inspired me throughout my time in education- she made me realise how lucky I was to be able to go to school and get an education, which in turn has motivated me to study hard and take full advantage of the chances I have to learn.
Emma Watson
Hermione was my childhood hero, and Emma Watson became a hero of my adulthood. She has used her fame and influence for so much good: fighting for girls education, becoming the UN goodwill ambassador, launching the HeForShe campaign, starting the feminist book club 'our shared shelf', being at the forefront of the #TimesUp movement, advocating for sustainable fashion, donating £1 million to the UK Justice and Equality fund, and so much more.
Until next time,
Ellie x