Hello again!
For most students at University College Birmingham, this has been their first week back! Was it your first week back? Were you bombarded with new assignments?… Well, I definitely was! So I have decided to show you some great places you can study in Birmingham!
Library of Birmingham
The Library of Birmingham has been on the local news regarding its beautiful architecture and ample space for reading, learning and studying! It is a fairly new building – it was relocated to its current place and redesigned completely as there were some major problems with the old library!
Many students will choose to go to this library rather than the UCB Library because they are less likely to be distracted by other students/friends. When I have been to the Library of Birmingham, I have found that the people inside are respectfully quiet and the atmosphere is perfect for reading and studying. 🙂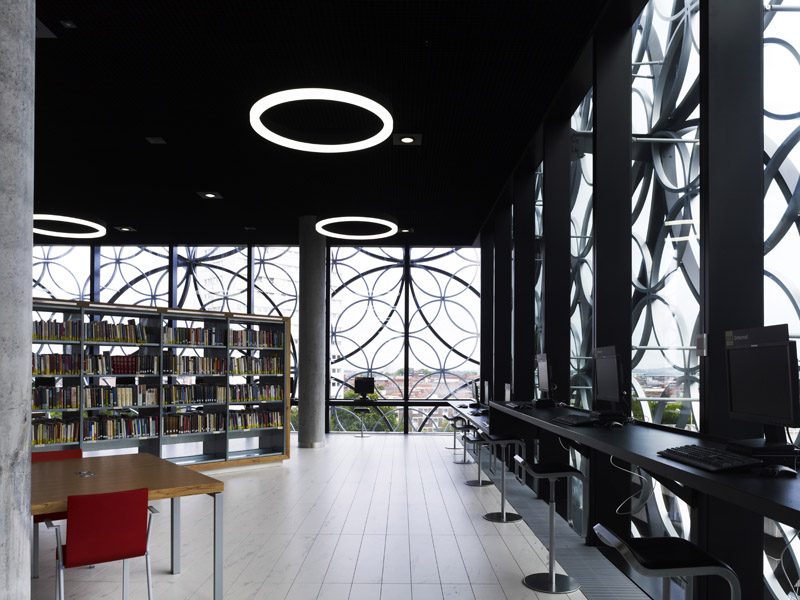 UCB Library
Originally when I started university, the UCB Library was located in Summer Row, but then it was relocated to Camden House in order to make room for Aspire Aesthetics on the 5th floor of Summer Row… and NOW it is located in The Link!
There are computers in the library and you can take your own laptops too. If you want access to books but don't want to go to the library, you can access plenty of books on the e-library via the UCB Portal!
McIntyre House
In McIntyre House there are plenty of different places to study. Each floor has sofas and table areas for you to work at. I find these are fairly quiet and I tend not to get distracted here. There are also little pods at the side of the staircase on the ground floor which are dark so they block out the surroundings and you will be able to focus in your own zone.
There is a computer room while there is also a roof terrace on the third floor if you want to sit there during the summer to study in the fresh air.
On the ground floor there is ThinkSpace, or what my friends call 'The Green Room'. There are breakout zones with televisions inside so you can hook your laptop up to it and practise presentations if you want to. There are also laptops that you can use and computers in 'The Green Room'.

Summer Row
At Summer Row there is the Rooftop Cafe on the 8th floor which I think is nice to study inside. There is also a cafe on the 5th floor, but I personally find this one too noisy to study inside.
Moss House
It's finally open!! Moss House is a new building at UCB where there is a state-of-the-art gym with the latest equipment.
To study in Moss House, you can go to a break-out area, a free classroom or even to the large relaxing Living Room with the cafe!
Birmingham cafes
If you really want to get away from the university environment to study away from your friends, then you could always go to one of the lovely cafes in the city centre. I have listed a few that I like below:
Second Cup, New Street
Faculty – near Birmingham New Street railway station
Waterstones cafe
Boston Tea Party, Corporation Street
Thanks for reading!
Charley x