Hello again!
So it's been just over a year now since the beginning of lockdown! I cannot believe some of us have been stuck indoors throughout this whole time! Have you been at home the whole time? Or are you being the brave one going to get all your family groceries from the stores? Either way, I hope you have had a safe lockdown and have made the most of your time to yourself.
When coronavirus first came to Europe, I was in Tenerife on work placement volunteering. I remember the manager taking us into the office to talk about how it is our decision as to whether or not we get on the tourist boats and carry on with our work. He gave us the option to stay at the house. However, at the time, none of us really knew how serious this virus was so I and my close friend thought we would just use hand sanitiser and not sit so close to the tourists when talking to them. We continued our work on the boats and luckily we were safe! This work placement was only for 16 days and when I arrived home in the UK, I heard that the tourist boats had stopped taking tourists on board as it was too risky with coronavirus spreading like wildfire. Then… Boris announced that the UK would be in national lockdown!
When we first went into lockdown, how did you feel? Did you miss everyone straight away and did you miss being able to do everyday activities? To be honest, I think this has made me realise how much I appreciate my personal space and time to myself to be in peace because to start with, I was honestly so happy to stay at home and not have to come into Birmingham for university. I do, however, think that enjoying it was much to do with the fact that the sun was shining and I could sit in my garden doing my uni work online. I did soon begin to miss being able to go to the pub for a drink and meal with my friends though.
Throughout the year of lockdown, I wanted to use my time as best as possible so I was doing my university work as well as finding online courses which I could do to benefit myself in the future. I had a dog walking business and a nail business so I decided to go onto Alpha Academy to do a reflexology course which I could use when doing people's pedicures and manicures. I also took a course in Animal Psychology, Pet First Aid, CPR and Pet Business, which I can use in my dog walking/pet sitting business. Of course, my businesses were placed on hold due to lockdown rules, but these courses are so easy to access and will be great for the future! There are so many courses which you can take a look at here!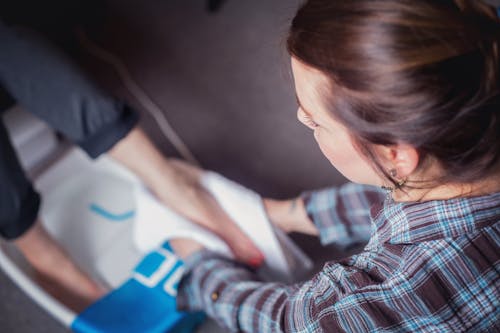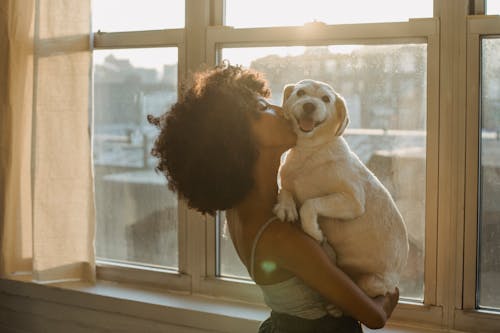 Summer soon came around and I was looking for something to do during the time in which we were not at university, so I asked the company in Tenerife if there was any chance that I could volunteer with them and they said yes! I went for 2 months over the summer and I felt very safe knowing that the safety precautions regarding coronavirus were in place. Instead of going on the tourist boats, we went on a small rib boat so that we would remain in our social bubbles for safety. This was amazing as it allowed us to get extremely close to the whales and dolphins and I even managed to get some underwater footage! We also made a documentary that features a few of my underwater footage clips and I was asked to do the voiceover… you can watch it here to learn about the whales!
I was extremely sad to have to come home, but I was given another opportunity in October to take a few people out with me! I was extremely grateful for so many lovely opportunities. However, now that the UK has left the EU, we no longer have the Erasmus program (this is how my placements were funded).
If you would like to learn more about my volunteering experiences, you can check out my previous blogs here! If you would like to learn more about these volunteering placements you can check out the Fair Earth Foundation website here! 
Are you excited for the lockdown to be finally over? Or are you feeling a bit anxious about returning to the usual lifestyle we lived? If you are feeling too anxious then please check out the NHS website for support services for mental health, just click here! 🙂 I hope you will feel very safe knowing that the UK is working very hard in order to get us all vaccinated. You can check to see if you're eligible to have the vaccine straight away by clicking here and you can also book your appointments here too.
I hope you have a lovely time coming out of lockdown!
Thanks for reading!
Charley x